"No better way to start my morning! Ignite Coffee Co. makes quality coffee for all to love! The Honduras beans could not smoother and are always fresh! You won't ever want to switch back!"
Julia D

"Always good to know who your local experts are. Ignite Coffee has mastered the art of roasting and this Ethiopia blend is hands down my favorite! Rich, bold, smooth, and smells amazing right out the bag! I appreciate y'all for caring about excellence and putting out quality coffee. You've made a lifetime customer out of me!"
Caps T

"Love my mug! Keeps my Ignite coffee warm and my cold brew cold! I take it everywhere and it has held up great."
Jeff M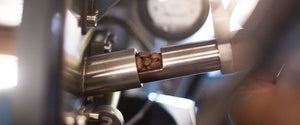 Locally Roasted
Fresh, high quality, and ethically sourced coffee beans, roasted to perfection. Shop now and have our signature roasts delivered directly to your doorstep!